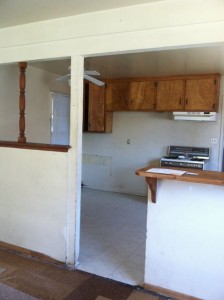 Are you afraid of losing money on a Rehab?
Problem Solved! FREE Training on site at a San Diego REHAB
Saturday October 1, 2011 1-3 PM
What you will learn:
How to choose the right house.
ANALYZING the deal.
How much rehab to do – estimating your repairs.
Proposed budget for the rehab.
How to change layout and flow.
Exit Strategy? Comps for the Property.
Managing your contractors and costs.
Receive a Copy of the New Floor Plan.
Janice Bell (Energywise Properties, Inc.) and her partners share their broad experience with numerous rehabs in a variety of markets, so you can profit today. Their hands on "lab" approach builds confidence and propels you into your next profitable deal.
To sign up for the FREE Scope of Work CLASS click here.
And we will send the details including address and directions.
Join us on our Wise Wealth University Facebook Page for pictures of students  at the last class
Attendees of our classes and tours have said:
Deb S: "Very informative and everyone was engaged. We were really surprised with the
amount of information."
Denise V: "So much practical info! You are extremely knowledgeable!"
Steve S: "I've never been to any training quite like it."